Spring 2018 Dates & Themes
Thursday, March 22, 2pm:
"Death Becomes Us" - Access the readings for this meeting here.
Thursday, April 19th, 2pm:
Rescheduled for May 17th
Thursday, May 17th, 2pm:
Short works of Ursula K. Le Guin. Access readings here.
Thursday, June 21st, 2pm:
Simple Pleasures - Access readings here.
About the Program
LifeWords Reading Circles is an intergenerational readings and discussion program that meets the third Thursday of each month at 2pm at the Bearden library branch.
Each monthly themes is selected for its ability to spark lively conversation between students from different generations. We try to include a range of genres for each meeting, from short stories, to articles, to nonfiction, to poetry, but students don't need any formal background in literature. Rather, we use course readings as springboards for discussion.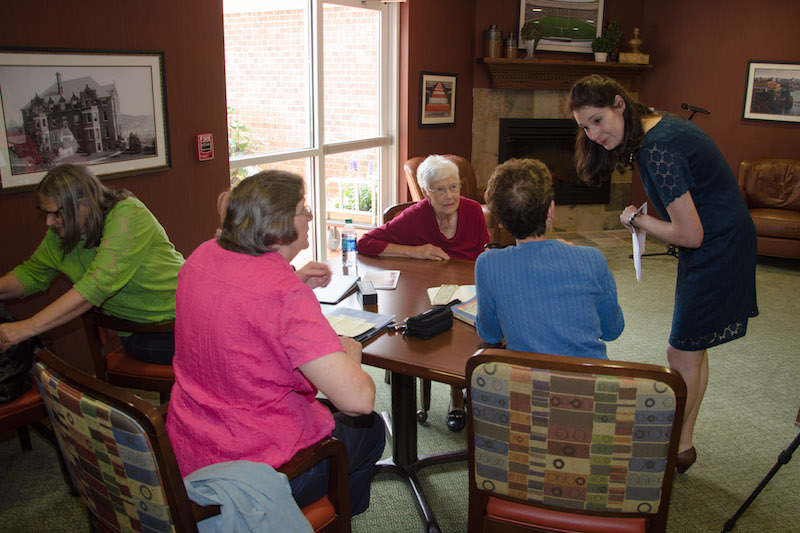 Program Location:
Knox County Library, Bearden Branch
100 Golf Club Rd, Knoxville, TN 37919